About Sanofi
A Global Commitment to Patients
A Global Commitment to Patients
At Sanofi, our biggest commitment is to the patients we serve around the globe. For 40 years, we've strived to create positive impacts on their lives through the scientific breakthroughs we've made in rare diseases—like multiple myeloma.
We're motivated and inspired by the patients who fight cancer and the healthcare professionals that fight for them. We share their burden as we search for solutions in this difficult field.
We've done this with targeted therapeutics that aim to target genetic changes found in tumors but not normal cells, drugs that suppress hormone driven cancers and antibody-drug conjugates that utilize monoclonal antibodies to deliver cytotoxic anticancer drugs into tumors, minimizing systemic exposure and sparing normal tissues.
Right now there are a couple inevitable truths we face:
MM is incurable and patients will inevitably relapse. This is why science and innovation must continue to push forward.
Looking Ahead So Our Patients Can Enjoy the Present
Living in the moment could leave us staring at the past because multiple myeloma is constantly evolving. This evolution shouts for a need to develop more treatment options.
Every patient's disease is unique.1,2 With more agents, hematologists may have options to further personalize treatment.3 And, recent research has begun to explore the potential of additional mechanisms of action in multiple myeloma.4,5
Patient Outlook Improving, But More Can Be Done
As you can see in the chart below, outcomes worsen with each successive regimen, with poorer responses and dramatically reduced overall survival (OS).6
Median OS by line of therapy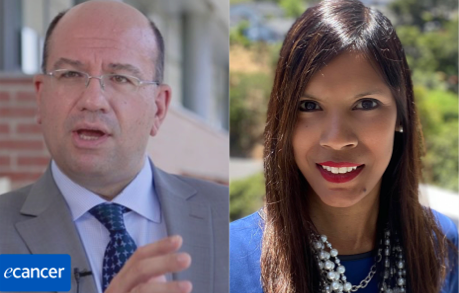 See experts evaluate clinical endpoints and discuss the significance of
progression-free

survival and MRD negativity.Watch Now
REFERENCES: 1. Keats JJ, Chesi M, Egan JB, et al. Clonal competition with alternating dominance in multiple myeloma. Blood. 2012;120(5):1067-1076. 2. Egan JB, Shi C-X, Tembe W, et al. Whole-genome sequencing of multiple myeloma from diagnosis to plasma cell leukemia reveals genomic initiating events, evolution, and clonal tides. Blood. 2012;120(5):1060-1066. 3. Nijhof IS, van de Donk NW, Zweegman S, Lokhorst HM. Current and new therapeutic strategies for relapsed and refractory multiple myeloma: an update. Drugs. 2018;78(1):19-37. 4. Dhakal B, Girnius S, Hari P. Recent advances in understanding multiple myeloma. F1000Res. 2016;5. doi:10.12688/f1000research.8777.1. 5. Laubach J, Garderet L, Mahindra A, et al. Management of relapsed multiple myeloma: recommendations of the International Myeloma Working Group. Leukemia. 2016;30(5):1005-1017. 6. Hájek R, Jarkovsky J, Campioni M, et al. Long-term outcomes and treatment patterns in patients with symptomatic multiple myeloma in the real-world setting: a retrospective analysis of the Czech RMG registry. Poster presented at: the International Society for Pharmacoeconomics and Outcomes Research Annual Meeting; May 21-25, 2016; Washington, DC. Poster PCN136.