Recent Myeloma ResearchExplore

Recent Findings

in Myeloma Research
See why aiming for MRD negativity may be an optimal strategy for patients with high-risk cytogenetics.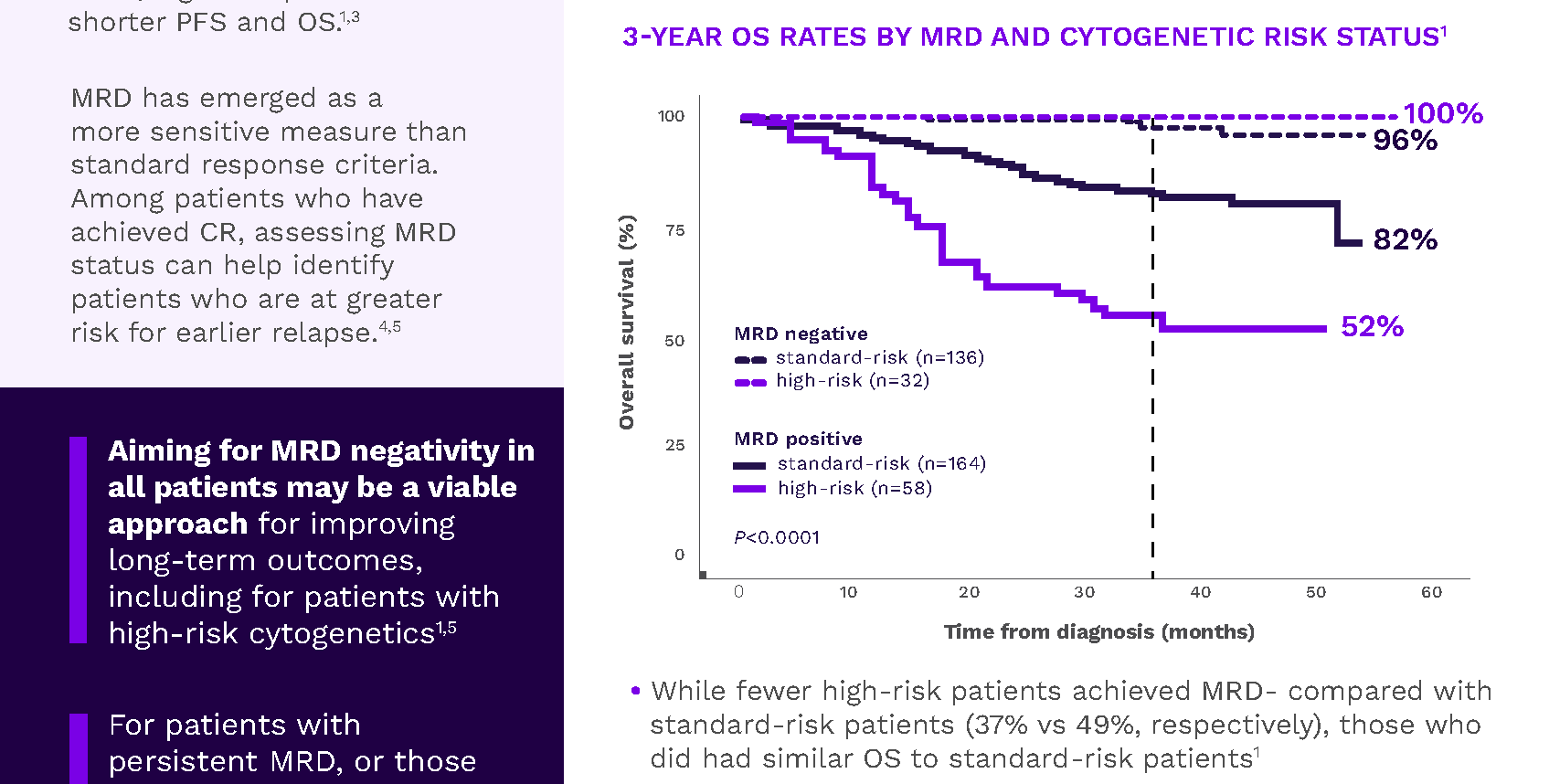 SEE THE FINDINGS
Review evidence of the importance of frailty assessment when treating the ageing patient with myeloma.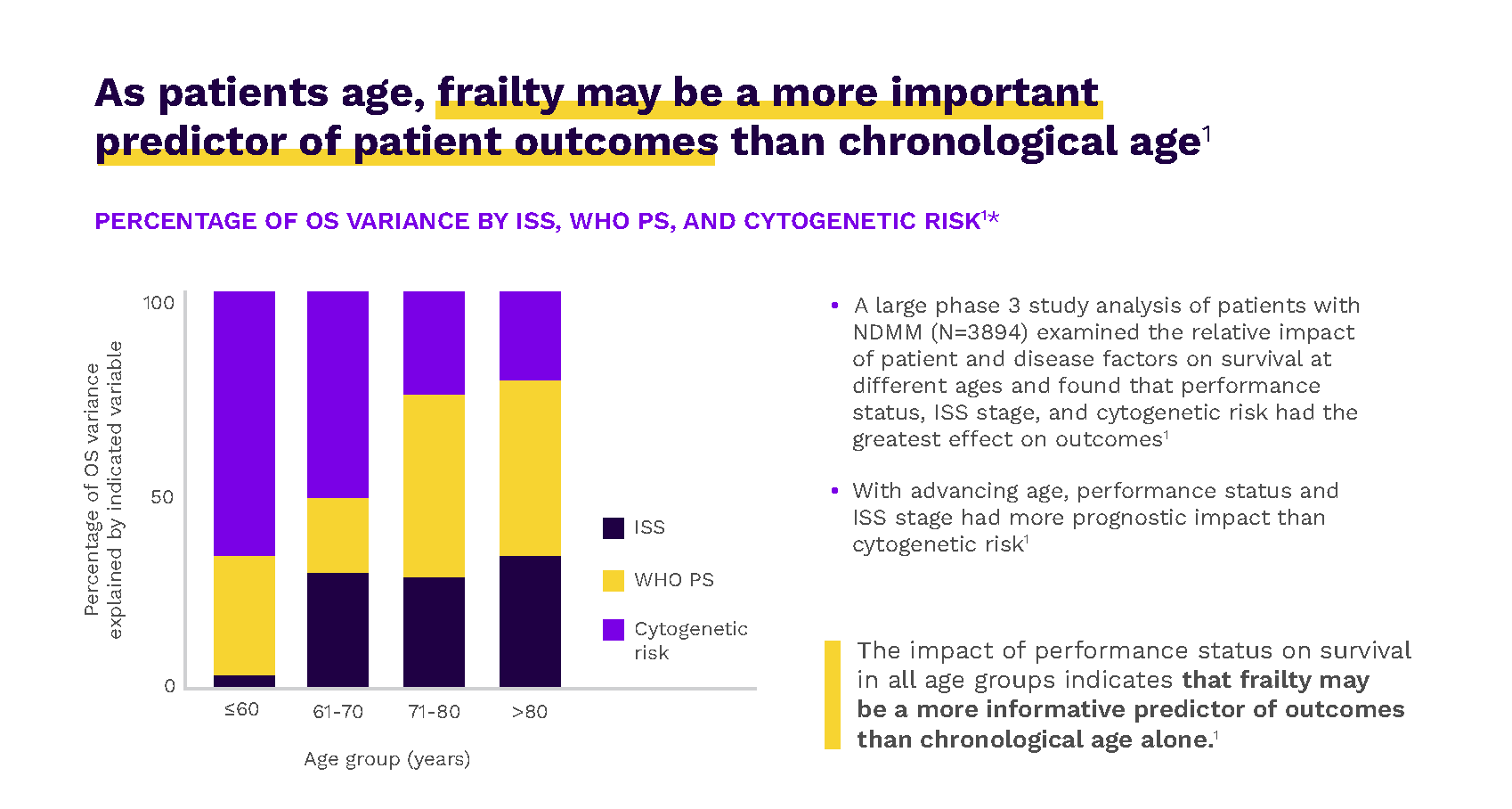 SEE THE FINDINGS
Learn about how high attrition rates underscore the importance of maximising PFS in early lines of therapy.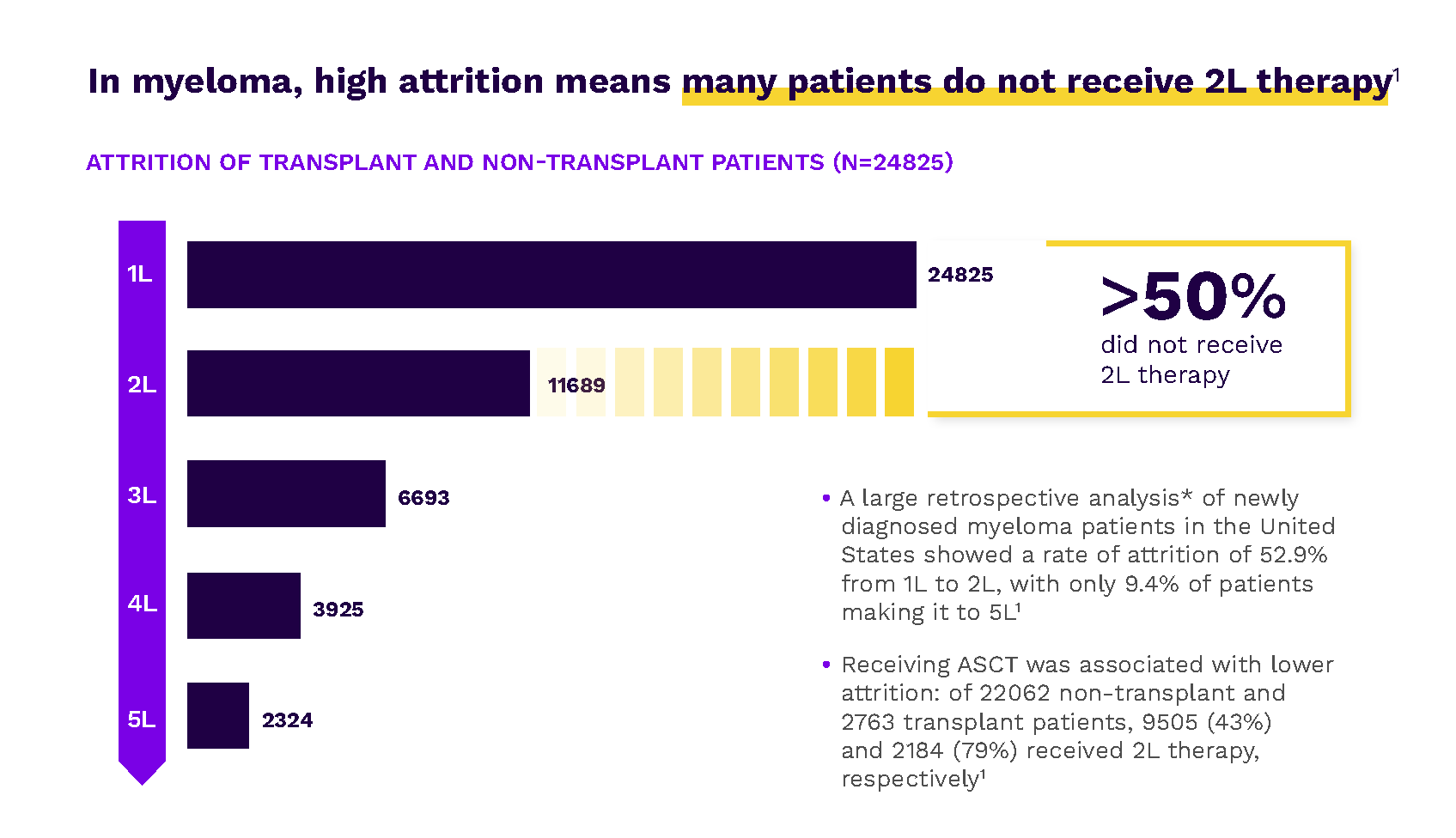 SEE THE FINDINGS
MRD=minimal residual disease.